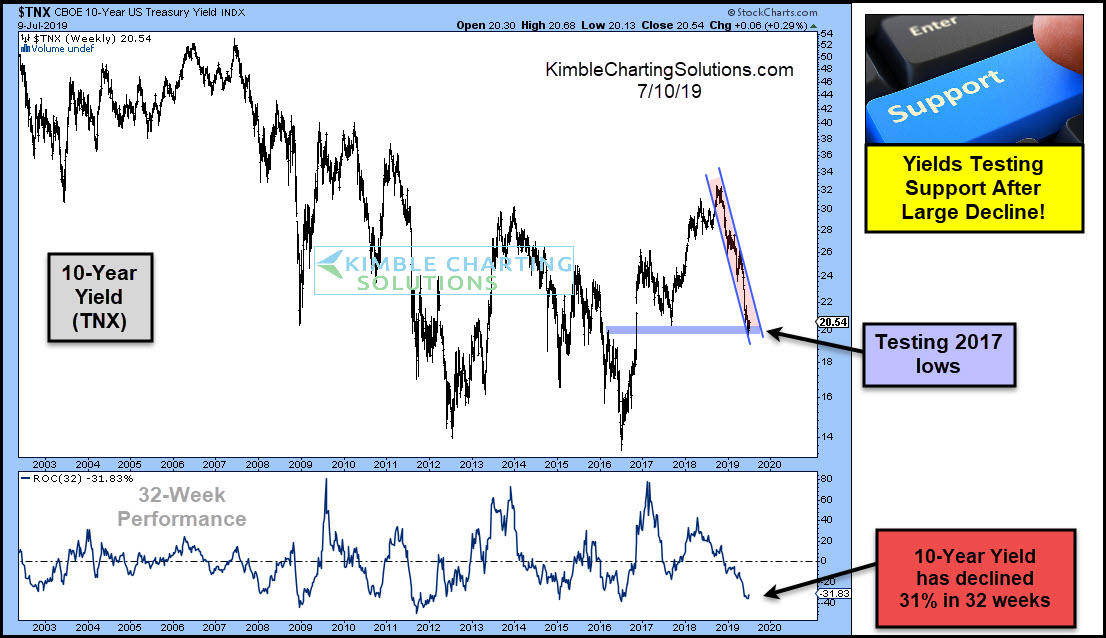 10-Year U.S. Treasury Bill Yield
Will the Fed lower interest rates? It's possible if they follow the yield on the 10-year note over the past 32 weeks.
This chart shows that the yield on the TNX has declined 31% in the past 32 weeks. That decline has yields testing 2017 lows while it tests the bottom of a steep falling channel.
Over the past 15 years, when rates have declined more than 30% in 32 weeks, rates were actually closer to short-term lows than highs. Will it be different this time?
If yields hit short-term lows, that will suggest that bonds are near short-term highs.
How TNX handles the support test at the 2.05% level will send an important message about the state of the economy. Keep an eye on this important level over the next few weeks.
By Chris Kimble
Jul 10, 2019 12:10PM ET