Featured Article
Sean Lee wants to help you become a top FX trader, no matter whether you're living in New York or Nairobi. L …

More&gt&gt

FXWW is a provider of professional services as well as being a network of professional traders in the interban …

More&gt&gt
MOST RECENT ARTICLES
Italian bonds steady; emerging-markets in focus as lira falls Sterling gains then pares on conflicting customs union reports Ten-year U.S. Treasury yields extended their advance on Thursday, rising through 3.1 percent as global markets continued to adjust to an upbeat outlook for the world's largest economy. The pound rose, but pared its gains amid conflicting […]
---
BEIJING (MNI) – The People's Bank of China's foreign-exchange (forex) purchase position rose in April for a fourth straight month, reflecting a relatively balanced flow of supply and demand, according to data released by the central bank. The PBOC's forex purchase position on April 30 rose by CNY7.422 billion m/m to CNY21.503 trillion, according to […]
---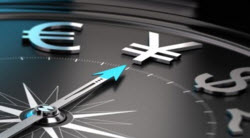 From the FXWW Chatroom: USD/JPY: Corp offers still live at 110.50 and every 10 pips to 111.00 View the latest market information in the FXWW Chatroom with a free trial.
---
From the FXWW Chatroom: Bottom Line: In our latest Liquid Insight our FX Strategist  notes that lower CHF remains a high conviction call, but Italian political situation could pressure CHF shorts in the near-term. We argue that recent CHF price action will further embolden the SNB to maintain verbal pressure on CHF which in turn […]
---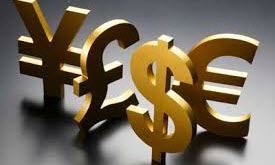 EURUSD: 1.1807 EurUsd set a new trend low on concerns that the 5 Star/League Parties are about to form an Italian Government with a proposal that the ECB write off the Italian government debt, sending shudders through the markets, but having fallen to 1.1762 it then bounced and has since consolidated near 1.1800. We may […]
---
From the FXWW Chatroom: The minutes of the May monetary policy meeting of the Reserve Bank Board repeated the assertion that first appeared in the April minutes. That is that "members agreed that it was more likely that the next move in the cash rate would be up rather than down". This observation is contingent […]
---
EURUSD: 1.1927 EurUsd is back at 1.1935; pretty much where it began the day after a range bound session. Today will be a busy one with regards the calendar,  with the focus to be on  the German/EU Preliminary Q1 GDP (exp +0.4% qq both for German/EU), the ZEW and the  US Retail Sales (exp RS-Ex […]
---
From the FXWW Chatroom: As our colleagues have noted, global PMIs look to have stabilised in April and global data surprises are closing in on four-year lows, which could potentially mark a bottom. But some alternative indicators of the global cycle are a little more concerning at present.  The first indicator we highlight is the […]
---
About Forexsites
Forexsites was established in 2002 and caters primarily for beginner to intermediate traders.
Forexsites offers currency specific information, sector specific news, and many other useful features helping to create informed trading decisions.
If you are a trader that wants to move to the next level then Forexsites can help through its many worldwide contacts. You may want to enter the Hedge Fund industry but don't know where to start Forexsites can assist in this process and assess through its contacts whether you have what it takes in this specialist field.
You may be entering the forex markets for the first time and are unsure where to start Forexsites will guide you at each step informing you on what you are doing right and where you are going wrong.
The forex industry is growing daily and there are thousands of sites offering information. Forexsites goal is to deliver information to not only foreign exchange traders but all traders worldwide in a convenient format easily accessed and of a consistently high quality.
Follow Forexsites on Twitter. For editorial inquiries please e-mail: info@forexsites.com. For advertising opportunities please email adv@forexsites.com.