Featured Article
Trump orders extra tariffs on Chinese goods; China hits back Stocks slide, havens including Treasuries and gol …

More&gt&gt

FXWW is a provider of professional services as well as being a network of professional traders in the interban …

More&gt&gt
MOST RECENT ARTICLES
From the FXWW Chatroom: Mansion House speeches have been market movers in the past, with short end UK rates moving up to four times their average the day after (figure 1). As noted in our preview yesterday, we think Governor Carney could sound a more dovish note tomorrow, partly reflecting relatively mixed data since May […]
---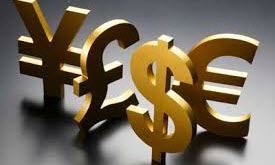 While the overall view of a stronger US$ in the days ahead remains unchanged, I suspect we are on for some consolidation, and maybe a downside bias for the coming session in order to allow the short-term momentum indicators the chance to unwind. If so, buying dollars on dips is preferred. Elsewhere, the ASX looks […]
---
From the FXWW Chatroom: After ending last week on the defensive, the NZD looks to have entered consolidation mode and I fear that we are once again going to drift sideways for a while as the focus for markets remains a long way away from these shores. I do believe the near-term bias for NZD/USD […]
---
Downbeat mood spreads from Asia as U.S.-China frictions build OPEC will debate whether to raise oil output in Vienna Friday European stocks edged lower following drops for U.S. futures and Asian peers as concerns grew over the escalating protectionist standoff between China and the U.S. Oil fell before a key OPEC meeting this week, while […]
---
What can I say? There are not many times that I am lost for words… but fair play to Draghi. The reaction he received from the markets to the ECB Monetary policy announcements and his press conference last Thursday, must have had him checking his calendar to check to see had his birthday and Christmas […]
---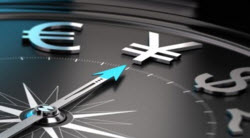 From the FXWW Chatroom: YEN: JPY crosses push to session lows, a source notes North American macro fund interest in selling EUR/JPY from Y127.96. View the latest market information in the FXWW Chatroom with a free trial.
---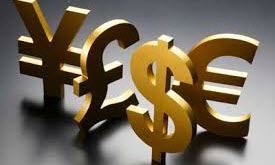 The Euro and the Aud$ look to be in some trouble on Monday and selling into any short-term strength in either of these, against the US$, seems to be a plan. The other US$/major pairs look less certain but overall, I still like the dollar to trade higher in the medium term, meaning that the […]
---
Once again, the markets generally look rather indecisive at the start of Wednesday trade and it could remain so for much of the session, at least until we see the result of the FOMC Meeting. The currencies are offering very little indeed, except that the Aud and the Euro both look a little heavy, as […]
---
About Forexsites
Forexsites was established in 2002 and caters primarily for beginner to intermediate traders.
Forexsites offers currency specific information, sector specific news, and many other useful features helping to create informed trading decisions.
If you are a trader that wants to move to the next level then Forexsites can help through its many worldwide contacts. You may want to enter the Hedge Fund industry but don't know where to start Forexsites can assist in this process and assess through its contacts whether you have what it takes in this specialist field.
You may be entering the forex markets for the first time and are unsure where to start Forexsites will guide you at each step informing you on what you are doing right and where you are going wrong.
The forex industry is growing daily and there are thousands of sites offering information. Forexsites goal is to deliver information to not only foreign exchange traders but all traders worldwide in a convenient format easily accessed and of a consistently high quality.
Follow Forexsites on Twitter. For editorial inquiries please e-mail: info@forexsites.com. For advertising opportunities please email adv@forexsites.com.