Featured Article
FXWW is a provider of professional services as well as being a network of professional traders in the interban …

More&gt&gt

Sean Lee wants to help you become a top FX trader, no matter whether you're living in New York or Nairobi. L …

More&gt&gt
MOST RECENT ARTICLES
There was no news out over the weekend, but this week will be a busy one.  Late Friday,  Merkel and Xi Jinping discussed overcapacity in world steel markets and agreed  to work on solutions, emphasised close ties between the two countries, both facing planned US steel and aluminium tariffs. The Merkel-Xi call came amid tensions between […]
---
From the FXWW Chatroom: AUDUSD – Next in focus 0.7652-0.7599. Scope to continue down as far down as ~0.75. No higher than 0.78. Slide 14 AUDJPY – Eventually targeting a full retrace down towards 73. Confidence increases below 81.49-81.42. Slide 17 View the latest market information in the FXWW Chatroom with a free trial.
---
Key event this week is Fed policy meeting on Wednesday Apple screen plans hits Asian tech stocks; dollar steady Stocks in Asia were mixed, with Japanese shares declining as the country's political drama tests investor nerves and as Apple Inc.'s move to make its own displays for the first time hit regional producers. The MSCI […]
---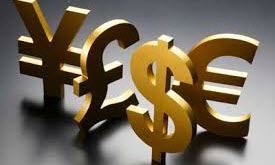 EURUSD: 1.2288 EurUsd was choppy on Friday (1.2259/1.2335)and ended with the dollar mildly firmer, closing back below 1.2300 for the first time since the start of the month. More of the same choppy trade may be possible as we wait on the FOMC meeting/dot-plot outlook, with other points of focus being the March Sentix, ZEW […]
---
From the FXWW Chatroom: UsdJpy started the week softer from last Friday's New York close 106.01. Not sure about the real cause but we think this could be due to the poor opinion polls published on Sunday. Report by Reuters said most Japanese think PM Shinzo Abe should bear some responsibility for the altered documents. […]
---
THE FIRST SHOT – "THE SOAPBOX": Over the past 3 –4 months, I have been playing with the structure of this blog trying to achieve a balance between what is "FREE FOR ALL" versus what stays behind "CLOSED DOORS" for my PREMIUM SERVICE subscribers. I think that after input from a variety of sources I […]
---
In recent blog posts we have been attempting to shed light on what we're really doing when trading trends. Today we're going to take a leap forward and show how we can focus on the stronger performing trends by employing a relative strength measure that blends 3 timeframes and normalizes by ATR. Trend Trading vs. […]
---
I plan my trading for the week ahead each weekend. Here are the Forex trading opportunities I will bestalking this week. Note that this is my current view, but if market conditions change my view can change too. Generally I will trade in alignment with what I have noted here, though I will wait for a […]
---
About Forexsites
Forexsites was established in 2002 and caters primarily for beginner to intermediate traders.
Forexsites offers currency specific information, sector specific news, and many other useful features helping to create informed trading decisions.
If you are a trader that wants to move to the next level then Forexsites can help through its many worldwide contacts. You may want to enter the Hedge Fund industry but don't know where to start Forexsites can assist in this process and assess through its contacts whether you have what it takes in this specialist field.
You may be entering the forex markets for the first time and are unsure where to start Forexsites will guide you at each step informing you on what you are doing right and where you are going wrong.
The forex industry is growing daily and there are thousands of sites offering information. Forexsites goal is to deliver information to not only foreign exchange traders but all traders worldwide in a convenient format easily accessed and of a consistently high quality.
Follow Forexsites on Twitter. For editorial inquiries please e-mail: info@forexsites.com. For advertising opportunities please email adv@forexsites.com.