Featured Article
FXWW is a provider of professional services as well as being a network of professional traders in the interban …

More&gt&gt

Many traders tend to think that professionals are successful because of the information they have at their dis …

More&gt&gt
MOST RECENT ARTICLES
The US$ looks set to remain in demand in the medium term against the Euro, Sterling and Kiwi although elsewhere a neutral stance seems set to remain in place. Both US$Chf and the $AudUsd are showing little interest either way although I still prefer to be long US$ against both. US$Jpy is possible best left […]
---
GBP might be taken to the shed again this week after British trade minister Liam Fox said "intransigence" from the European Union was pushing Britain towards a no-deal Brexit, in an interview published on Saturday by the Sunday Times. The No-Deal Brexit seems to be a real possibility, which would throw more uncertainty into the […]
---
Ten-year Treasury yield steady at 2.94%; dollar advances HSBC earnings trails estimates, hold European banks down European shares edged lower and U.S. equity futures struggled for direction following a mixed session in Asia as China signaled it won't flinch in a trade war. The dollar climbed and Treasuries held steady. Banks were among the biggest […]
---
From the FXWW Chatroom – Trade Idea: Sell GBPUSD 1.2986, target 1.2700 and stop 1.3150 View the latest market information in the FXWW Chatroom with a free trial.
---
The US$ looks set to remain in demand against the Euro and the Jpy early in the week, suggesting that EurJpy may be the trade of the day, so looking for levels to get short the cross may be a plan, somewhere in the 129.20/50 range, with a SL placed just above 130.00, or 129.70 […]
---
From the FXWW Chatroom – The calendar takes a bit of a break next week with a relative lull in market sensitive data and events. The US CPI report is almost certainly the highlight while Q2 GDP reports in Japan and the UK are also worth a mention. Inflation data will also be out in […]
---
I plan my trading for the week ahead each weekend. Here are the Forex trading opportunities I will bestalking this week. Note that this is my current view, but if market conditions change my view can change too. Generally I will trade in alignment with what I have noted here, though I will wait for a […]
---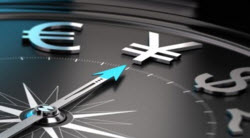 Here is the link to the Portfolio Framework Sheet used in the presentation. Send any questions to Tony@fxrenew.com. About the Author Justin is a Forex trader and Coach. He is co-owner of www.fxrenew.com, a provider of Forex signals from ex-bank and hedge fund traders (get a free trial), or get FREE access to the Advanced Forex Course for Smart Traders. […]
---
About Forexsites
Forexsites was established in 2002 and caters primarily for beginner to intermediate traders.
Forexsites offers currency specific information, sector specific news, and many other useful features helping to create informed trading decisions.
If you are a trader that wants to move to the next level then Forexsites can help through its many worldwide contacts. You may want to enter the Hedge Fund industry but don't know where to start Forexsites can assist in this process and assess through its contacts whether you have what it takes in this specialist field.
You may be entering the forex markets for the first time and are unsure where to start Forexsites will guide you at each step informing you on what you are doing right and where you are going wrong.
The forex industry is growing daily and there are thousands of sites offering information. Forexsites goal is to deliver information to not only foreign exchange traders but all traders worldwide in a convenient format easily accessed and of a consistently high quality.
Follow Forexsites on Twitter. For editorial inquiries please e-mail: info@forexsites.com. For advertising opportunities please email adv@forexsites.com.